Quantity 20 UAG, Monarch Series, Case for iPhone Xs Max, Red/Black (Crimson)

 .   
Encompassing a premium design and precise engineering, the UAG Monarch phonecase for Iphone XS Max exceeds the Military Standard for ultimate drop & shock protection. The handcrafted and feather-light UAG Monarch series premium case features a soft impact resistant core strengthen with top grain leather and alloy metal hardware seamlessly integrated into the UAG famous armor frame.
The honeycomb inner lining gives a form fitting design, resulting in minimal weight. Experience the premium materials without sacrificing protection with the UAG Monarch series.
PHONECASE APPLE IPHONE XS MAX - 
KE
Y FEATURES
• Handcrafted, featherlight construction with 5 layers of protection
• Top grain leather and alloy metal hardware
• Soft impact-resistant core and honeycomb traction grip
• Oversized tactile buttons and protective screen surround
• Glare-free flash photos and un-compromised audio
• Meets 2X Military drop-test standards (MIL STD 810G 516.6) 
• Wireless charging compatible
• 10-Year Limited Warranty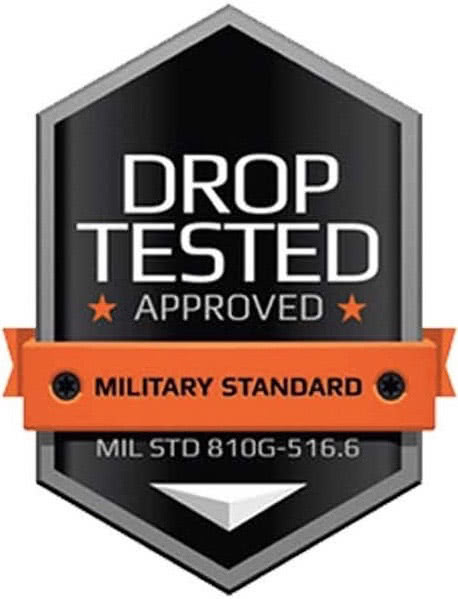 *MIL-STD 810 is a US Military certification applied to equipment that can withstand tough environmental conditions. Though traditionally awarded to military applications, the Mil-Spec certification is granted to a number of commercial products that strive toward the same standards of ruggedness, durability, and protection. 
PHONECASE COMPATIBILITY:
Apple: iPhone Xs MAX